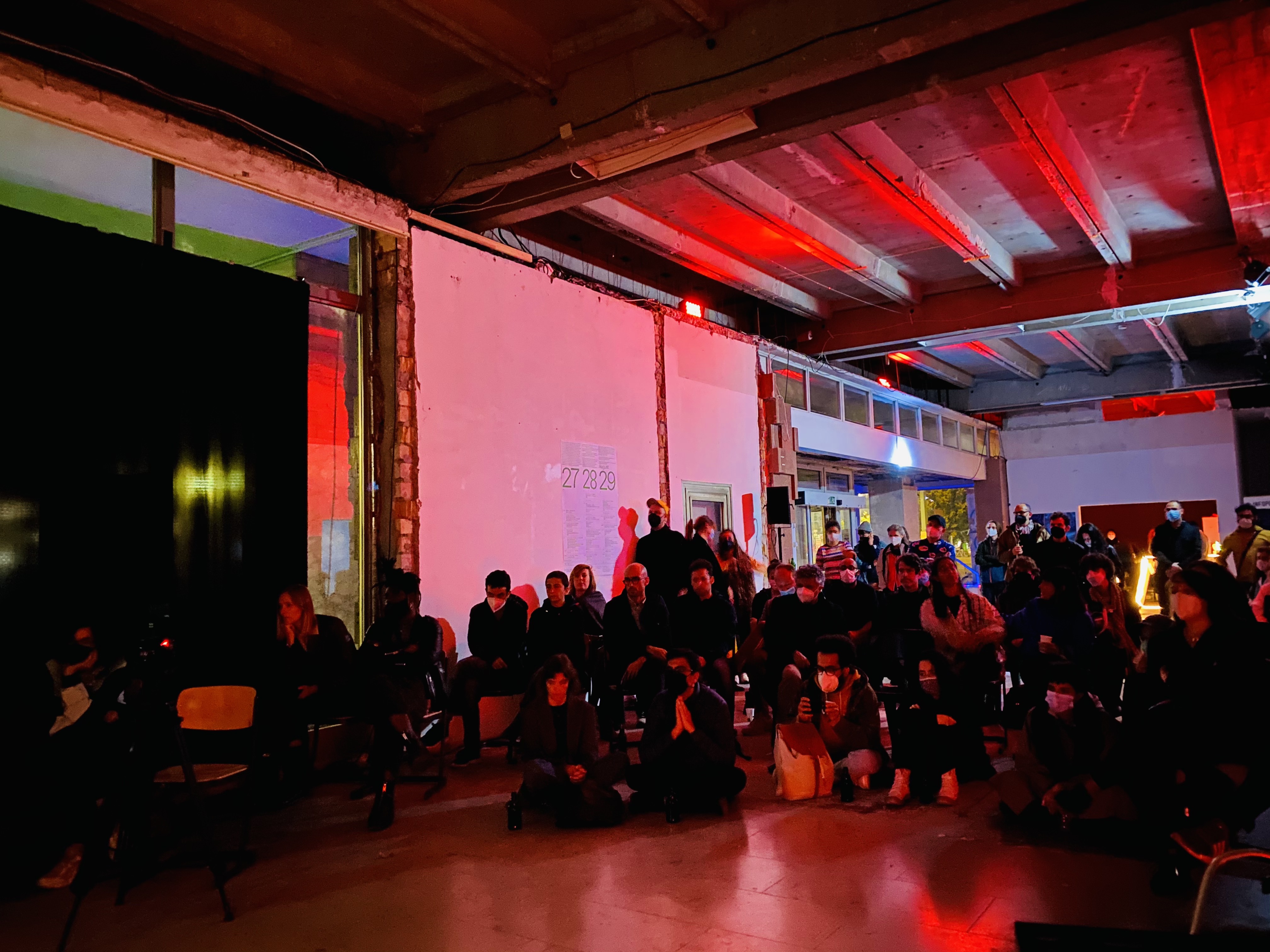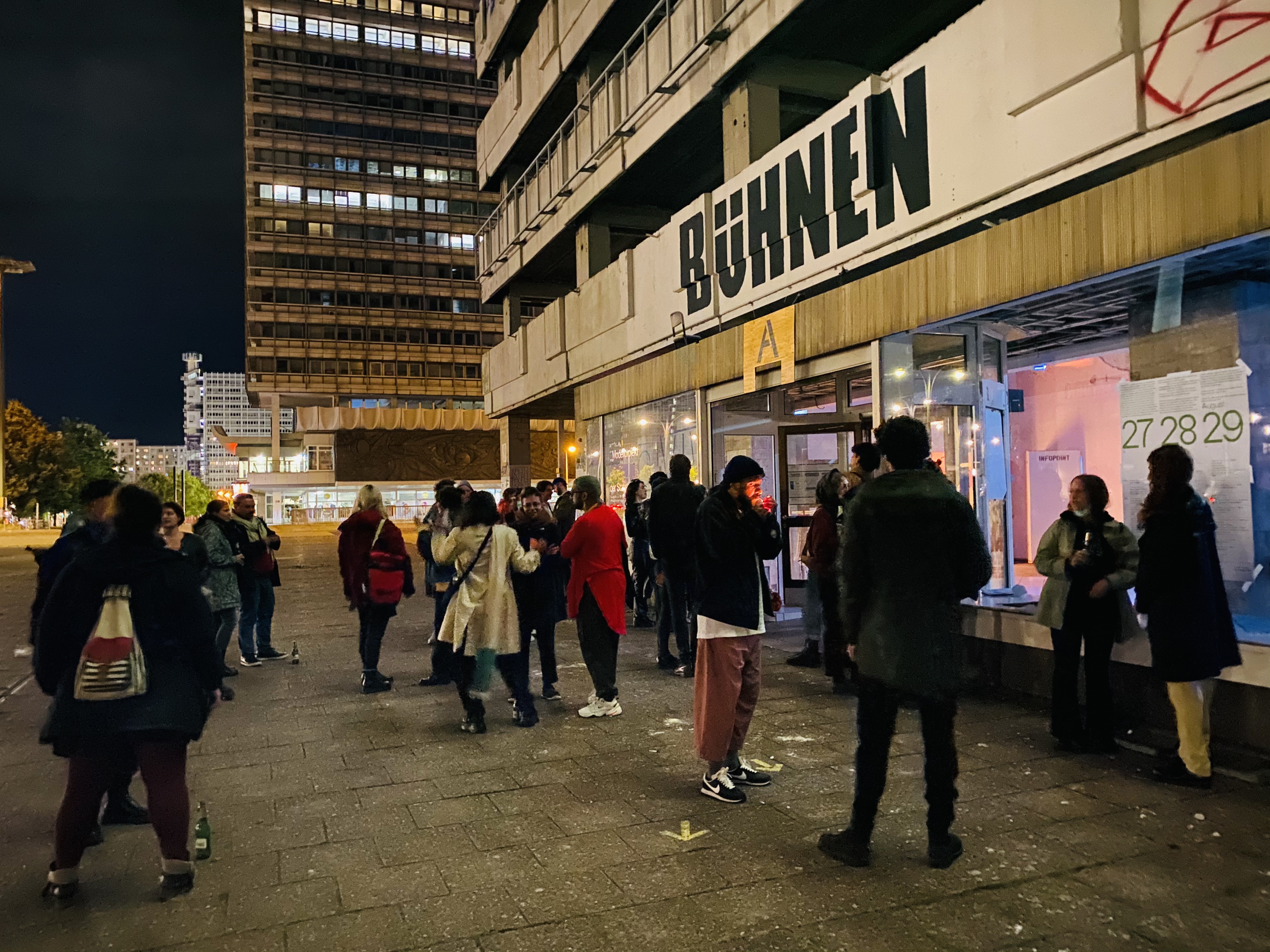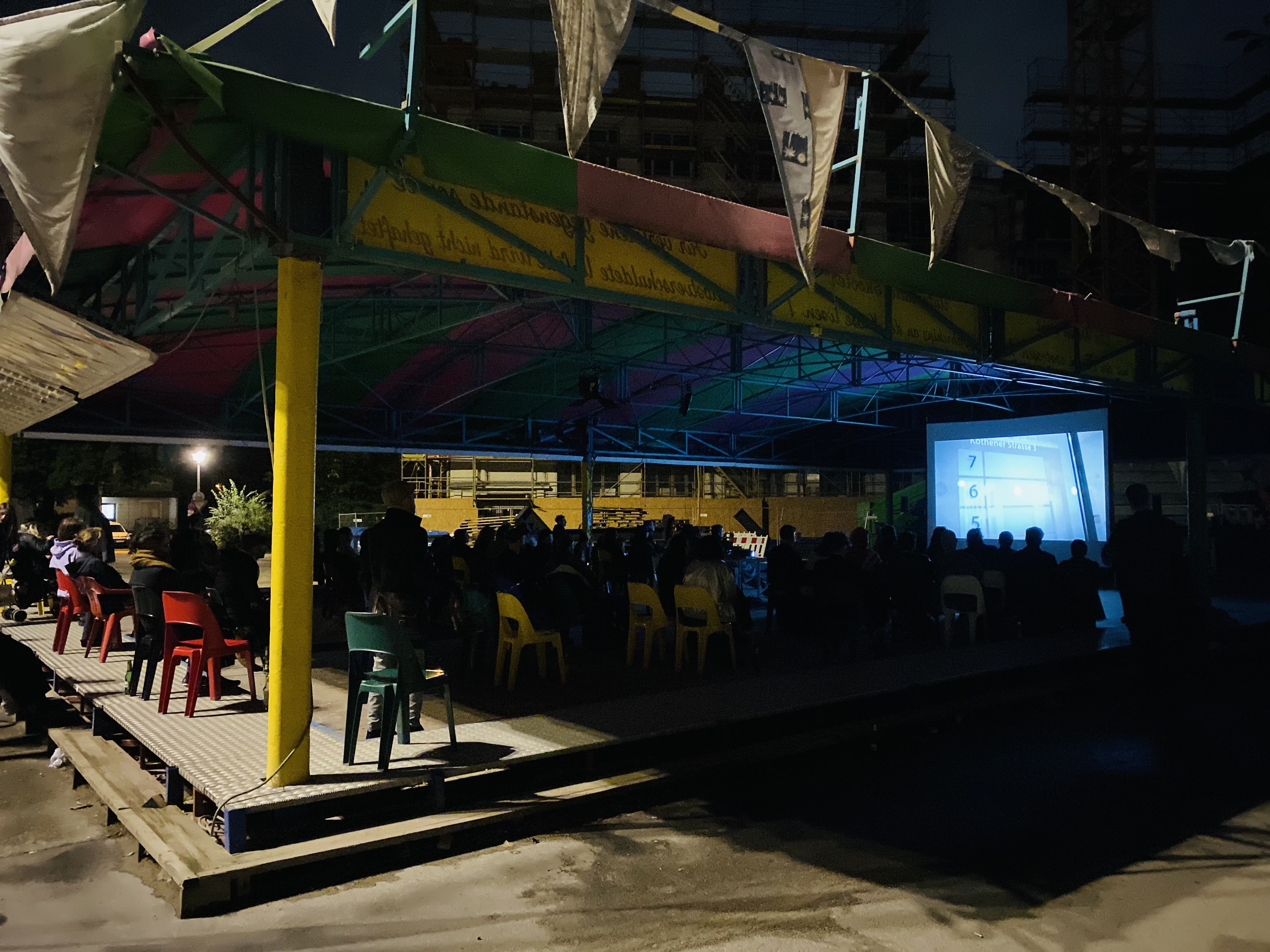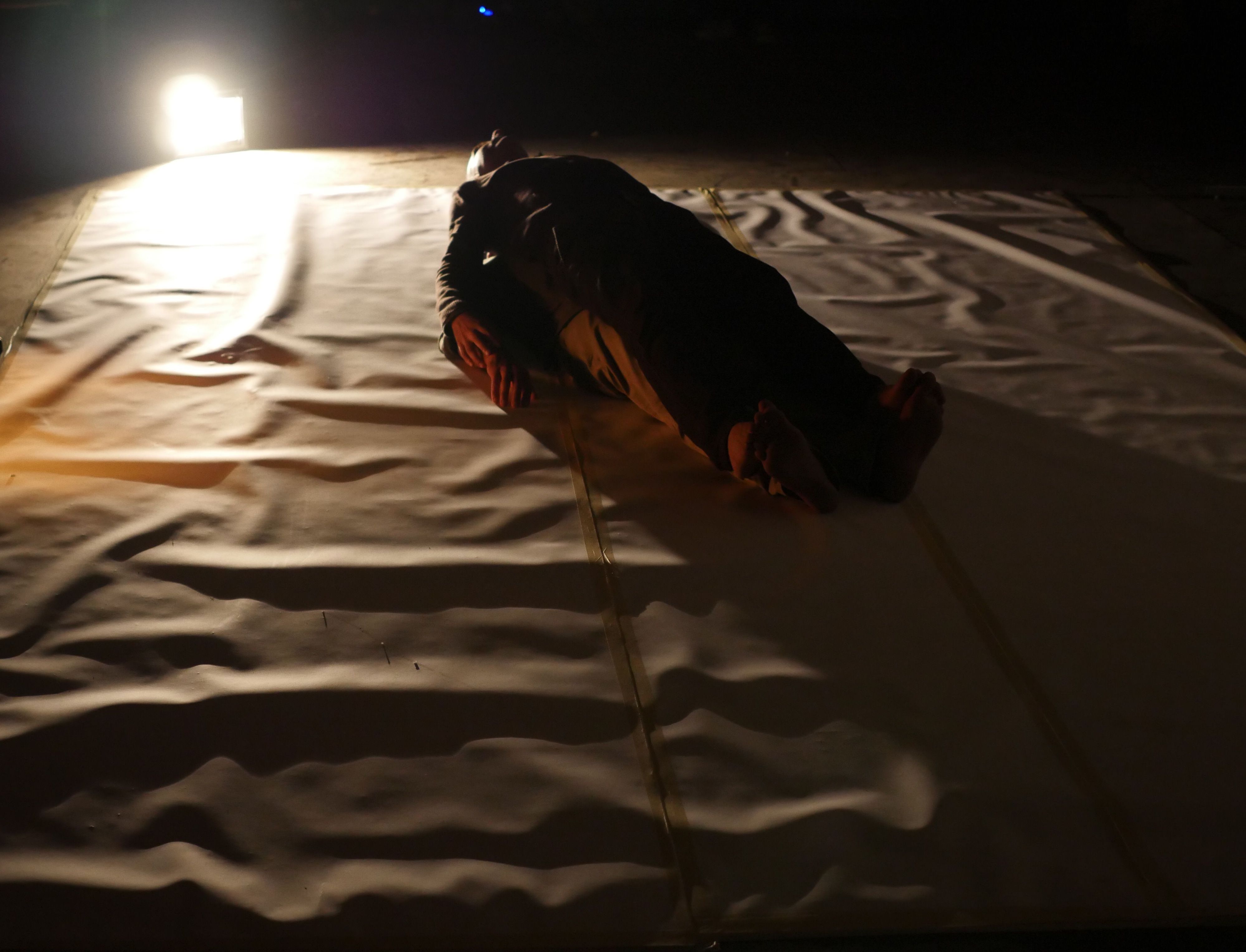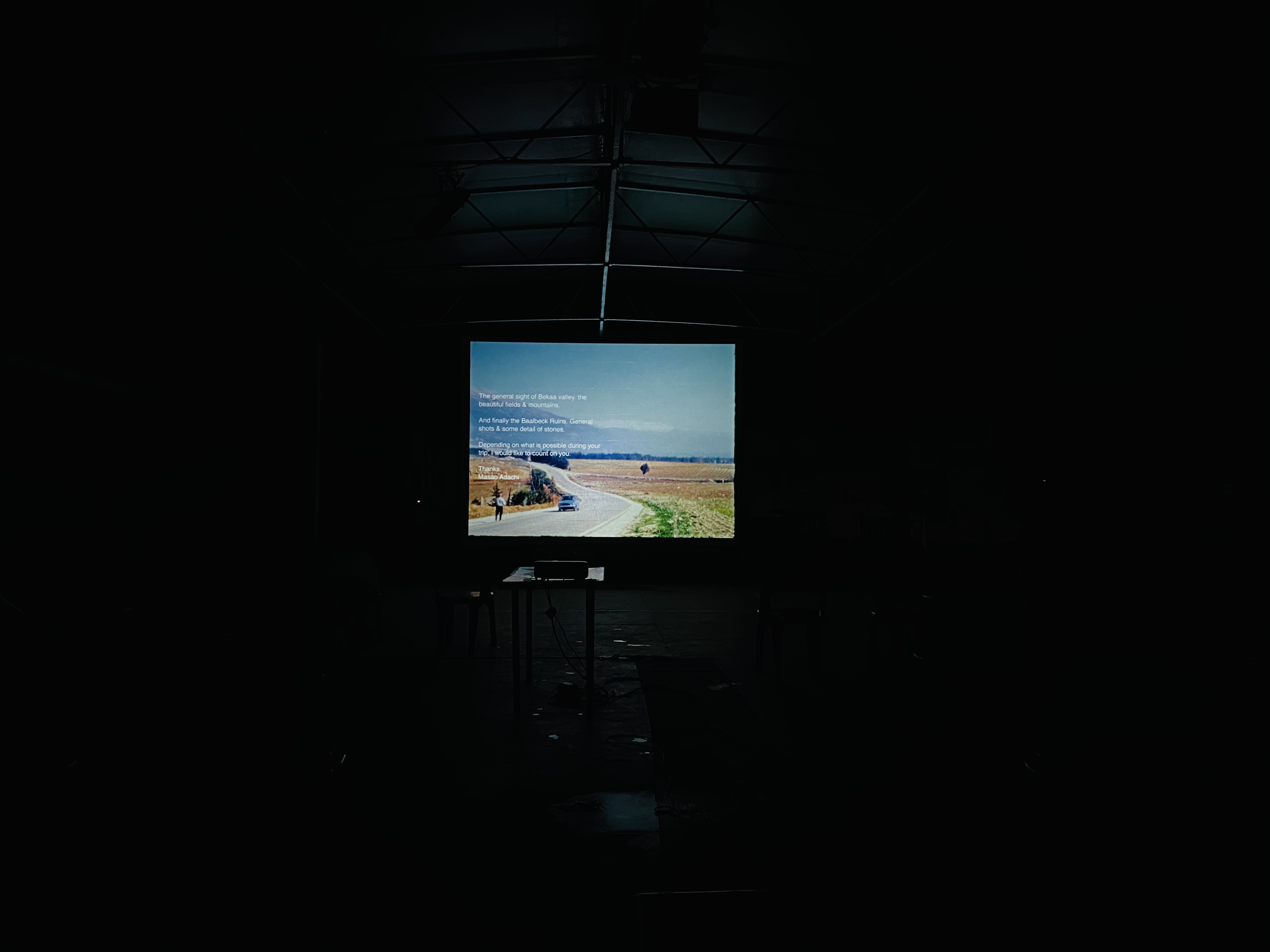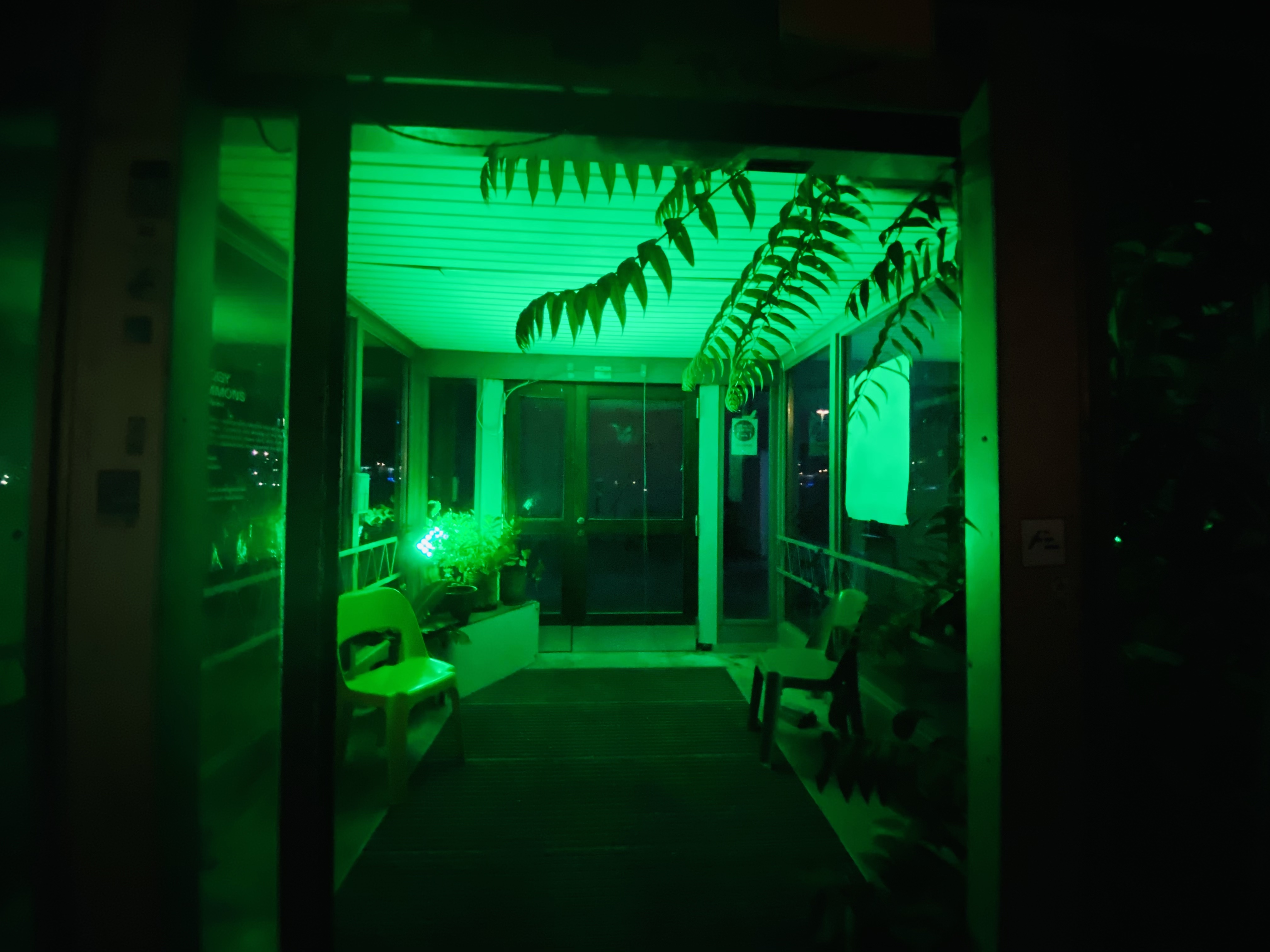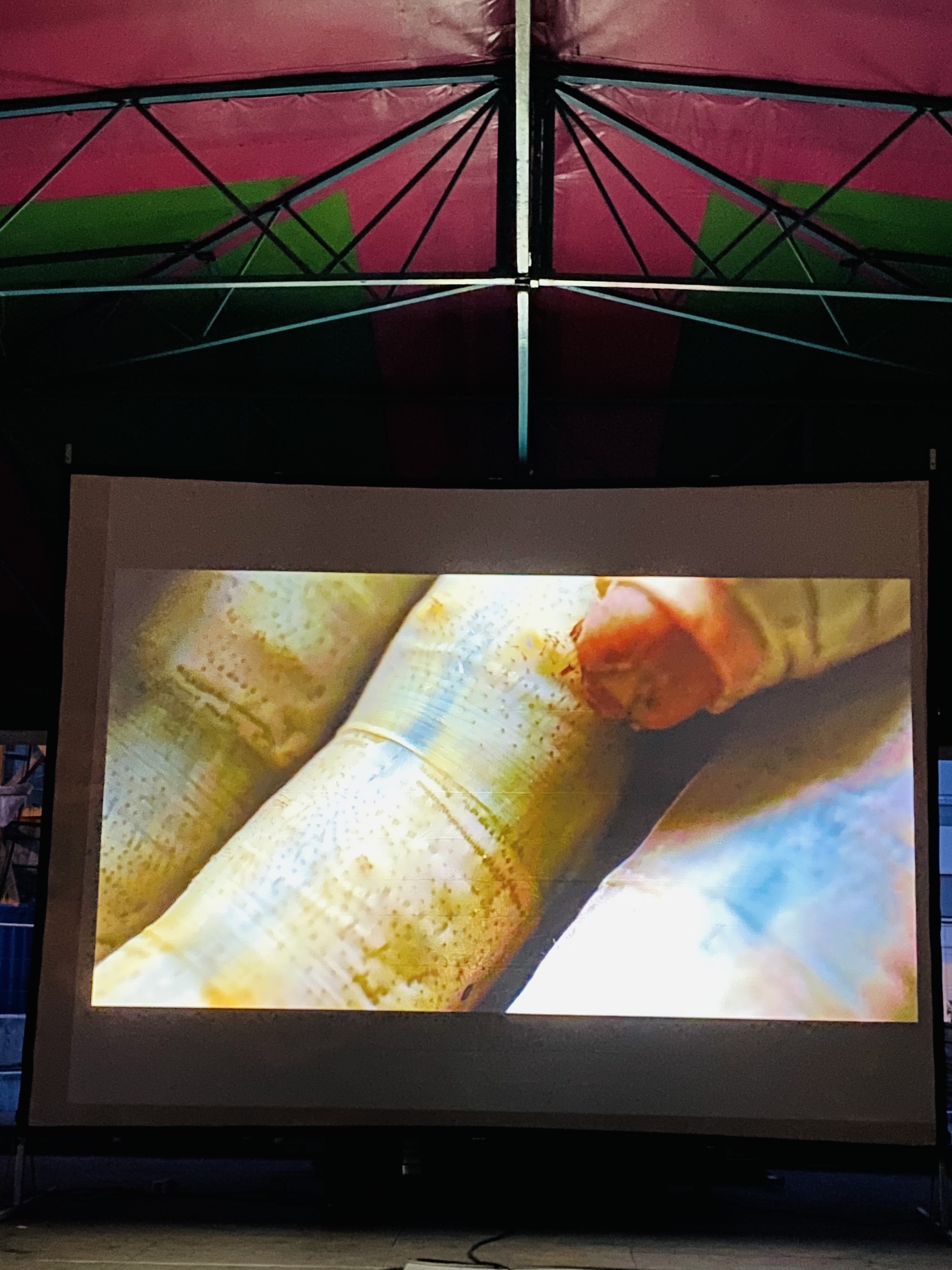 A line-up of talks, films, music, readings and live performances. The main venue was located in Haus A facing Karl-Marx-Allee, selected programs and all films screenings took place in the magic bumper car turned cinema (Autoskino) behind the building.
︎ Location:
Haus der Statistik
in Berlin
︎ Format: in person with online interventions
PROGRAM
---
FRIDAY 27 AUGUST 2021
5 pm WELCOME
With Jens Maier-Rothe and Siska
5.30 pm LISTENING SESSION
With Nancy Naser Al Deen and Sam Wilder
6 pm MAD3OUM
Franziska Pierwoss in conversation with TAP (Temporary Art Platform), Beirut
7 pm FOREST MALAZ
Live streaming from TAP (Temporary Art Platform), Beirut
8 pm AUTOSKINO FILM PROGRAM 1
Panos Aprahamian -
This Haunting Memory That is Not My Own
(2021)
Siska -
Independance Day - A Work in Progress
(2021)
Caitlin Berrigan -
Vacant Address
(2016)
9.30 pm DJ SET by June
10 pm DJ SET by Juliana Huxtable
---
SATURDAY 28 AUGUST 2021
2 pm PRENDED
Conversation with Ghassan Maasri
3.30 pm DISTANT DIVIDES
Conversation with Clementine Butler-Gallie
6 pm POST DUST METAMORPHOSIS
Concert by Raed Yassin
7 pm AUTOSKINO FILM PROGRAM 2
Wael Noureddine -
From Beirut with Love
(2005)
Eric Baudelaire -
The Anabasis of May and Fusako Shigenobu, Masao Adachi, and 27 Years without Images
(2011)
9 pm THE PLACE AND THE WORD. INTERFERED CONVERSATION. BEIRUT.
Performance by Fernando Renjifo, Ziad Chakaroun and Alberto Núñez
Location: AUTOSKINO
10.30 pm CONCERT
With Tony Elieh, Mazen Kerbaj and Maurice Louca
---
SUNDAY 29 AUGUST 2021
3 pm THE CINEMATIC UNCONSCIOUS: BEIRUT HAUNTOLOGY
Conversation with Sami Khatib, Mira Adoumier and Guests
5.30 pm INFLAMED
Reading and talk by Mirene Arsanios
6.45 pm UNFINISHED STATE
Reading and talk by Caitlin Berrigan
Location: AUTOSKINO
7.30 pm MUTARADEM
Listening session with Felix Claßen and Siska
8 pm AUTOSKINO FILM PROGRAM 3
Ayman Nahle -
Disquiet
(2021)
Karam Ghossein -
The Street of Death
(2017)
Marwa Arsanios -
Falling Is Not Collapsing, Falling is Extending
(2016)
9.30 pm DJ SET by Wahid Paradis
10 pm HYBRID SET by Jessika Khazrik